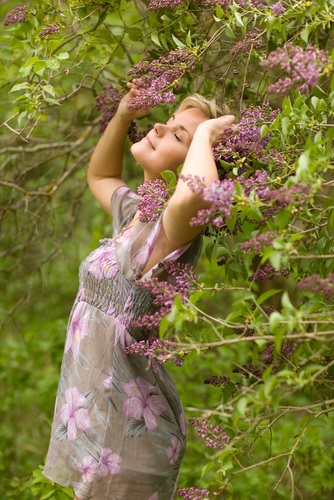 Nothing screams summer than to dress up in nature's prints, particularly florals. Wearing dresses in flowery prints gives off that easy, breezy feeling. Here are some ways pointers to help you choose that perfect floral dress for a hot day at the office.
Go light – Make sure the dress is made from light, natural fabric. Cotton is a good choice, but other good cloths for summer include jersey, silk, and even lightweight wool.
Look slim – Check if the dress has its ways of giving you a slimmer waist like having a paperbag silhouette at the hips or whether it would look great if you wrap a belt around it.
Be sweet – Ruffles, if placed right such as along the skirt hemline, can make your summer dress look young and vibrant.
Source:  About.com