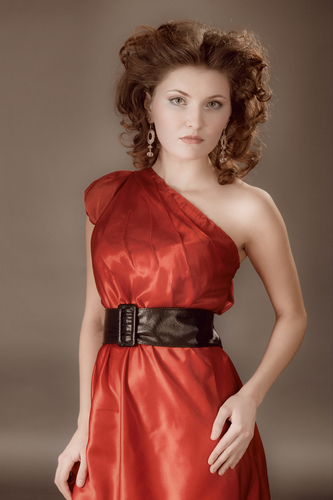 Even A-list celebrities can be clueless as to what dress to wear for a glamorous red-carpet event like the upcoming Academy Awards, which is why they hire an army of stylists to help them decide what to wear.
But just because your life is out of the limelight does not mean you should deprive yourself of putting on a fabulous, headline-making ensemble. Celebrity designer Carmen Marc Valvo dished out some practical fashion tips out of his three decades of experience so you too could get that red-carpet look.
Know the color trend predictions – It does not take a stylista to know what color would be all the rage this season. All you need to do is to browse online through major fashion weeks and see what colors and tones top designers use in their collections for next season. For instance, coral and red tones are prevalent in spring, while blue and turquoise translate well into fall.
Do not choose a color too close to your skin tone – You do not want your dress to drain the color of your face, and at the same time look nude while wearing a dress.
Focus on the waist up – More often than not you wear a special dress for an event that require being seated, such as a cocktail reception or a romantic dinner. Wear a dress that highlights your body from your face to your waist. This makes necklines and accessories important. For instance, wear large dangling earrings–and not wear a necklace–to make your look taller. Also, a one-shoulder long dress elongates your torso.
Check yourself out before coming out – Hold a handheld mirror and look at your reflection in another mirror behind you so you could see if the dress looks great on any angle. Also, double-check your make-up and hair, being aware how other people see you.
Sexy does not mean skin-tight and vulgar – A sexy red-carpet dress consists of a tight-fitted bodice and a full skirt. Avoid dresses that give off a tent or trapeze silhouette, which hides the lines of your body. Also, sexy is not about displaying a lot of skin that it becomes vulgar. Be aware on how low your neckline can go and how much skin you should not show.
Dress proportionately – The main aim of dressing up elegantly is to look thinner and taller even if you are not. Empire dresses are good in elongating the figure, as well as wearing a very short skirt. However, never attempt to wear a blouse and a skirt that are of the same length, which "cuts" your body in thirds. Also, shorter women should not wear shoes with ankle straps, unless if it is worn with pants.
Source: San Francisco Chronicle