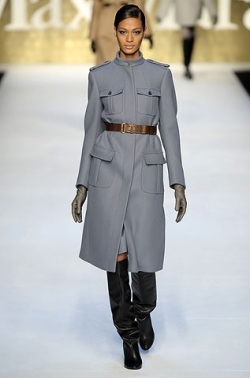 The military chic has been a fashion favorite and it is back again for Fall/ Winter 2010-2011. Unlike other military trends, this time the designers go for the elegant side.
The military trend is highlighted by the use of fatigues, heavy boots, and military jackets with strongly emphasized shoulders and big, decorative buttons. Cargo pants, caps, and a lot of khaki are also expected.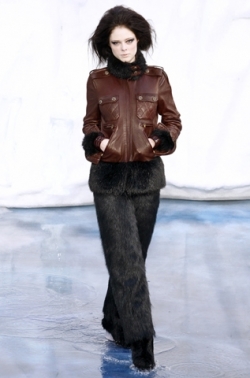 Apart from khaki, preferred colors to pull off the military chic include grays, maroon, beige, and greens. These colors emphasize masculinity and rigidness to your look. Add a touch of white for a teensy does of sweetness on your appearance. Bolder choices like neon blue can also be used, but only on the jacket.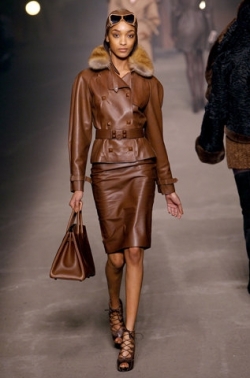 The aviator look can also be experimented to achieve the military chic, wearing leather jackets with fur collars, leather pants, and of course, aviator sunglasses.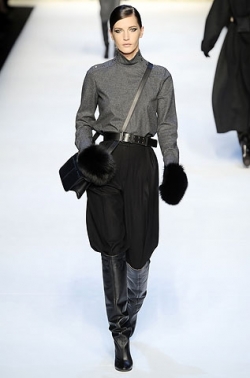 Another inspiration can be the swing-coated military figures back in the 1980's, emphasized by the use of wide belts, kasatchok pants tucked into leather knee boots, and gray military jackets.
Source: Become Gorgeous
Image source: Style.com