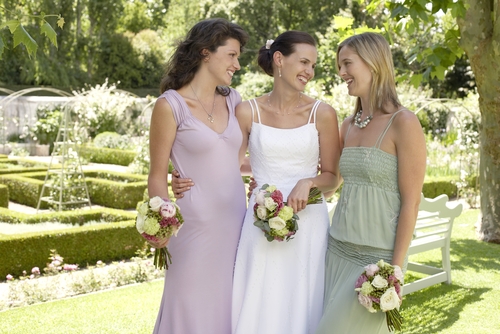 If you got invited for a wonderful summer wedding, it could be a bit confusing deciding what to wear. Good thing we have our fashion experts with their advice on the do's and don'ts of summer wedding wear.
Check the formality of the wedding – Read the invitation and look for tell-tale signs on how the wedding will be conducted. If the wedding will be held after 6PM and has keywords like "white tie" or "ultra formal" into them, the you are required to wear a long gown. Formal summer weddings, however, are rare.
Go for florals – Flower prints, along with pastel colors such as pink, yellow, and blue, complement the bright sunshine and are ideal if the wedding is to be held on daytime or outdoors.
Dress up more for after 6 weddings – If the wedding is to be held after 6PM and does not indicate to wear formally, a sleeveless summer dress with strappy sandals look just right for the occasion.
Do not wear white – Like in most weddings, wearing white (unless if specified in the invitation) is a big no-no because the color "competes" with the bride, who is supposed to be the star of the wedding.
Do not look hoochy – Avoid dressing too sexily, like showing up your belly or your cleavage (or both), as well as putting on hosiery, heavy makeup, or chunky jewelry. Not only these styles do not fit the summer look, it is also not in good taste.
Source: About.com